Delegates

FRANCE/BELGIUM/CANADA
Alex Masson
30 Avenue Gallieni
93130 Noisy-le-Sec (France)
Mobile: +33 663619059
E-mail: grozillaleretour@gmail.com
SOUTH KOREA
Darcy Paquet
KPO Box 1142, Gwanghwamun
Seoul 03187 (South Korea)
Mobile: +82 1062107882
E-mail: darcy@koreanfilm.org
UK
Chris Paton
15 Thanet Street
London WC1H 9QL
(United Kingdom)
Móvil: +44 7901555 636
E-mail: chris.paton@sansebastianfestival.com

USA/ASIA (EASTERN)
Bérénice Reynaud
California Institute of the Arts, School of Film and Video
24700 McBean Parkway
Valencia CA 91355 (USA)
Los Angeles: P (+1-818) 696-1572 M (+1-323) 493-6022
Paris: M (+33) (0) 6.33.41.73.25
Hong Kong: M (+852) 6054-2499
Beijing: M (+86)1367-1038-324
E-mail: berenice3@earthlink.net berenice3@qq.com

USA
Mikel Olaciregui
(Spain)
Mobile: +34 609 249 300
E-mail: moa@sansebastianfestival.com
---
DANIEL AGUILAR
JAPAN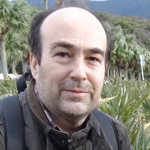 Born in Madrid (Spain) in 1966. Spanish translator, writer and film critic. Living in Japan from 1992. He began to write film critics in several magazines when he still was living in Spain. Once in Japan, he collaborates frequently with Spanish Film Festivals in order to coordinate Japanese film retrospectives and as interpreter of Japanese filmmakers. He has translated from Japanese to Spanish the authors Namboku Tsuruya, Osamu Dazai, Kyusaku Yumeno, Juzo Unno and Rampo Edogawa. Also he has appeared as a character actor in eight Japanese movies. He co-wrote many books about Cinema, Japanese Fantastic & Horror movies (2001), Yakuza cinema (2005), Japanese Ero-gro & Pink Cinema (2005), Shinya Tsukamoto, poetry and guerrilla in the movies (2007), Japanese Film Noir (2008), Paul Naschy – The king of European bad taste movies (2009), Nagisa Oshima (2014), and Japanese new independent cinema (2015), amongst others. He is the sole author of the essay Supernatural Japan – Whispers from the other Riverside (2013).

---
MATTHIEU DARRAS
CENTRAL/EASTERN EUROPE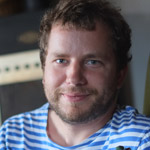 Matthieu Darras is artistic director of the TorinoFilmLab, and collaborates with various film talents initiatives such as Venice Biennale College, Jerusalem Film Lab or When East Meets West's First Cut Lab. He founded & directed the European Network of Young Cinema NISI MASA and wrote from the film magazine Positif. As a festival programmer, he notably worked for Cannes' Semaine de la Critique and acted as artistic director of Alba and Bratislava film festivals. He has been working as delegate for San Sebastian Film Festival since 2010.

---
CHRISTINE DOLLHOFER
AUSTRIA/GERMANY/SWITZERLAND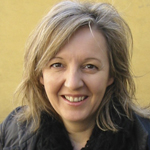 Christine Dollhofer studied at the University of Vienna Theatre, Film and Media Studies and is working in the film and festival scene since 1991. Between 1992 and 1997 she was artistic and managing director of the Vienna Art House Cinema Filmcasino, and between 1997 and 2003 artistic and managing director of the Austrian Film Festival Diagonale. She is a board member ofSixpack Film, was a member of the selection committee of the Austrian Film Fund and the Vienna Film Fund and a member of various international festival juries. Since 2006 she works also as an acquisition consultant for the Austrian art house distribution company Filmladen. In 2004 she founded - and is still directing – the film festival Crossing Europe in Linz/Austria.
---
ALEX MASSON
FRANCE/BELGIUM/CANADA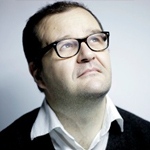 He is film critic for French media (Les Inrockuptibles, Premiere, Brazil, Standard, Radio Nova…) since 1990. Co-created Extreme Cinéma, festival dedicated to un-mainstream movies (Cinémathèque de Toulouse, since 1998). Member of Cannes Critic's week selection committee from 2008 to 2010. Author of L'autre cinéma Belge/Belgian Cinema from Flanders, a collection of interviews with young Belgians directors. He works as a delegate for San Sebastian Film Festival since 2008.
---
MIKEL OLACIREGUI
USA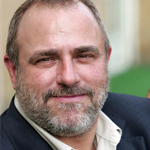 Graduate in Business Studies from Deusto University (Donostia Campus) in 1978. A film enthusiast by vocation, Mikel Olaciregui has been professionally related to the audio-visual medium since 1986 when he started working as a producer with the Basque ETB channel. While with the ETB he held different positions within the Production Department, until, in 1988, he was appointed Delegate Director at the newly opened Miramón Production Centre. He was the ETB Programme Manager from 1990. During this time he increased his relationship with the film world, joining the Commission for the granting of Basque Government subsidies to film production, and becoming a member of the Board of Directors of Euskal Media, a Company created by the Basque Government to deal with subjects related to audio-visual promotion. His relationship with the Festival began in 1986, as the producer of Euskal Telebista's (ETB) special programmes on the event, and which peaked in 1987 and 1988, during which time ETB2 offered a Festival coverage of over ten hours a day. He joined the Festival in 1993 as Manager and was named Deputy Director of the Festival in 1999. In January 2001 he becomes director of the Festival until 2011, when he becomes management collaborator for USA, with the new management team.
---
DARCY PAQUET
SOUTH KOREA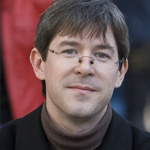 Darcy Paquet is the founder of the website koreanfilm.org, one of the prime online sources of English-language reviews and information about Korean cinema, and the author of New Korean Cinema: Breaking the Waves (2009, Wallflower Press). Having worked as a film journalist for the past decade, he currently reviews Asian films for Screen International and writes for the Korean film weekly Cine21. He also teaches cinema courses at Korea University and Kyung Hee University. Born in Boston, he is a fluent Korean speaker and has been living in Seoul since 1997.
---
CHRIS PATON
UK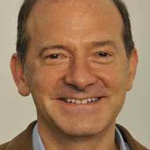 Chris Paton, the delegate for the United Kingdom, has 30 years' experience in the film industry – in publicity and acquisitions. He began his career at TriStar Pictures in New York, subsequently worked at DDA Public Relations in Los Angeles and London and was founding partner of the communications agency, Premier PR. He later moved to acquisitions at Fortissimo Films. He has worked with the Venice and Hong Kong film festivals and is currently a consultant for the Dubai International Film Festival. He also serves as an Advisory Board Member for Cinemart in Rotterdam.
---
BÉRENICE REYNAUD
USA/ASIA (EASTERN)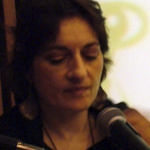 Author of Nouvelles Chines, nouveaux cinémas (Paris, 1999) and Hou Hsiao-hsien's A City of Sadness (London, 2002). She has written extensively on Chinese cinema and video, US independent/experimental cinema, queer cinema and cinema by women for Sight & Sound (UK), Film Comment (USA), Cinema Scope (Canada), Senses of Cinema (Australia), Cahiers du cinéma, Le Monde diplomatique, Libération (France), Meteor, Springerin (Austria) and Nosferatu (Spain) among others. A Delegate for the San Sebastian International Film Festival (Spain) since 1993, she has also curated film/video series for the Galerie Nationale du Jeu de Paume (Paris), the Museum of Modern Art (New York), and the UCLA Film & Television Archive (Los Angeles), and is Co-Curator for the film series at the Roy and Edna Disney/CalArts Theater (Los Angeles). Reynaud teaches at the California Institute of the Arts.
---
MARIANNE SLOT
SCANDINAVIA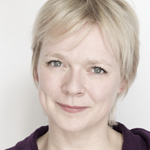 Marianne Slot is a French producer of Danish origin. For over 20 years she has produced with a large number of international film directors including Lars von Trier (from 1995 with Breaking the Waves to 2015 with Nymphomaniac), and directors Lucrecia Martel, Bent Hamer, Malgoska Szumowska, Thomas Vinterberg, Paz Encina, Lisandro Alonso, Albertina Carri, Susanne Bier, Emma Dante, Marian Crisan and Juliette Garcias.
President of World Cinema support (Cinema du Monde) CNC 2013-2015. Scandinavian delegate for the San Sebastian Film Festival since 1998. Member of the board of the House of Denmark in Paris since 1997. She received the French Chevalier de l'Ordre des Arts et des Lettres title in Cannes May 2015.
---
ANDREA STAVENHAGEN
LATIN AMERICA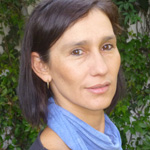 Andrea Stavenhagen, the delegate for Latin America holds a Degree in History from the Universidad Nacional Autónoma de México. She began her professional career in the field of film promotion and dissemination collaborating in the Directing of Short Film Production at IMCINE. She went on to become Deputy Director of Research and Dissemination at the Centro de Capacitación Cinematográfica. At the Guadalajara International Film Festival she was head of the Ibero-American Co-production Meeting. She was the Director of Industry with the FICG until August 2013. She also co-directed the Morelia Lab Workshop for Young Producers in Latin America at the Morelia Film Festival.
---