Special adviser and public retaions

Delegates

AUSTRIA/GERMANY/SWITZERLAND
Christine Dollhofer
Crossing Europe / Graben 30
4020 Linz (Austria)
Mobile: +43 6645397888
E-mail: christine@sansebastianfestival.com


CENTRAL/EASTERN EUROPE
Matthieu Darras
99, Rue du Faubourg Saint-Denis
75010 Paris (France)
Mobile: +33 632617026
E-mail: matthieudarras@yahoo.com

FRANCE/BELGIUM/CANADA
Alex Masson
30 Avenue Gallieni
93130 Noisy-le-Sec (France)
Mobile: +33 663619059
E-mail: grozillaleretour@gmail.com

JAPAN
Yuri Kubota
#1102, 2-3-8 Mukogaoka
Bunkyo, Tokyo 113-0023 (Japan)
Mobile: +81 9036923772
E-mail: kyuri712@aol.com
SOUTH KOREA
Darcy Paquet
KPO Box 1142, Gwanghwamun
Seoul 110-611 (South Korea)
Mobile: +82 1062107882
Fax: +82 2 9863026
E-mail: darcy@koreanfilm.org
LATIN AMERICA
Federico Veiroj
José Ellauri 973, piso 1005
Montevideo 11300 (Uruguay)
Mobile: +598 99055699
E-mail: federico@sansebastianfestival.com

SCANDINAVIA
Marianne Slot
10, rue Sainte Anastase
75003 Paris (France)
Tel: +33 1 49966262 - Fax: +33 1 49966263
E-mail: slot@slotmachine.fr

USA/ASIA (EASTERN)
Bérénice Reynaud
California Institute of the Arts, School of Film and Video
24700 McBean Parkway
Valencia CA 91355 - USA
Mobile: +1 3234936022
Tel: +1 323 2599898 - Fax: +1 323 2599897
E-mail: berenice3@earthlink.net
---
GINGER CORBETT
UK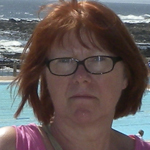 Founder director of Corbett & Keene which in turn became Premier PR, one of the world's leading international public relations company, specializing in entertainment PR, including film, television, home entertainment, games and events. Previously she worked within the film industry both as unit publicist and as a production assistant. Her early career spanned publishing and advertising. A member of BAFTA she lives in London.
---
MATTHIEU DARRAS
CENTRAL/EASTERN EUROPE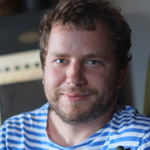 Founder and director of NISI MASA, the European network of young cinema, Matthieu Darras has initiated about 70 film projects in more than 20 countries since 2001. He has been writing for the French film magazine Positif for twelve years. He is regularly member of the selection committee of the Cannes Critics' Week since 2005. Matthieu Darras was artistic co-director of Alba Film Festival, Italy in 2008 and 2009, and artistic director of the IFF Bratislava, Slovakia in 2009 and 2010. He selects 1st and 2nd feature film projects for the Torino Film Lab and scouts projects for the Jerusalem International Film Lab.
---
CHRISTINE DOLLHOFER
AUSTRIA/GERMANY/SWITZERLAND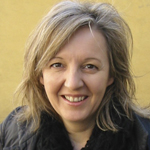 Christine Dollhofer studied at the University of Vienna Theatre, Film and Media Studies and is working in the film and festival scene since 1991. Between 1992 and 1997 she was artistic and managing director of the Vienna Art House Cinema Filmcasino, and between 1997 and 2003 artistic and managing director of the Austrian Film Festival Diagonale. She is a board member ofSixpack Film, was a member of the selection committee of the Austrian Film Fund and the Vienna Film Fund and a member of various international festival juries. Since 2006 she works also as an acquisition consultant for the Austrian art house distribution company Filmladen. In 2004 she founded - and is still directing – the film festival Crossing Europe in Linz/Austria.
---
YURI KUBOTA
JAPAN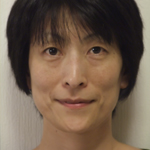 After experienced world sales business in a distribution company in Japan, Yuri Kubota has been working for international promotion of Japanese cinema in an independent producers' group, New Cinema from Japan (1998-2003) and UNIJAPAN (2003-2008). As a freelance, she has worked for pre-selection of Japanese films for foreign festivals including Fribourg, Manheim and San Sebastian. She has been working as production coordinator for foreign crew shooting in Japan as well as Japanese crew shooting in France.
---
ALEX MASSON
FRANCE/BELGIUM/CANADA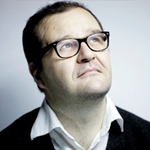 He is film critic for French media (Les Inrockuptibles, Premiere, Brazil, Standard, Radio Nova…) since 1990. Co-created Extreme Cinéma, festival dedicated to un-mainstream movies (Cinémathèque de Toulouse, since 1998). Member of Cannes Critic's week selection committee from 2008 to 2010. Author of L'autre cinéma Belge/Belgian Cinema from Flanders, a collection of interviews with young Belgians directors. He works as a delegate for San Sebastian Film Festival since 2008.
---
DARCY PAQUET
SOUTH KOREA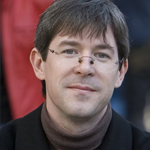 Darcy Paquet is the founder of the website koreanfilm.org, one of the prime online sources of English-language reviews and information about Korean cinema, and the author of New Korean Cinema: Breaking the Waves (2009, Wallflower Press). Having worked as a film journalist for the past decade, he currently reviews Asian films for Screen International and writes for the Korean film weekly Cine21. He also teaches cinema courses at Korea University and Kyung Hee University. Born in Boston, he is a fluent Korean speaker and has been living in Seoul since 1997.
---
BÉRENICE REYNAUD
USA/ASIA (EASTERN)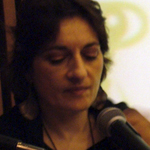 Author of Nouvelles Chines, nouveaux cinémas (Paris, 1999) and Hou Hsiao-hsien's A City of Sadness (London, 2002). She has written extensively on Chinese cinema and video, US independent/experimental cinema, queer cinema and cinema by women for Sight & Sound (UK), Film Comment (USA), Cinema Scope (Canada), Senses of Cinema (Australia), Cahiers du cinéma, Le Monde diplomatique, Libération (France), Meteor, Springerin (Austria) and Nosferatu (Spain) among others. A Delegate for the San Sebastian International Film Festival (Spain) since 1993, she has also curated film/video series for the Galerie Nationale du Jeu de Paume (Paris), the Museum of Modern Art (New York), and the UCLA Film & Television Archive (Los Angeles), and is Co-Curator for the film series at the Roy and Edna Disney/CalArts Theater (Los Angeles). Reynaud teaches at the California Institute of the Arts.
---
MARIANNE SLOT
SCANDINAVIA
Marianne Slot is a French producer of Danish origin. Having founded the independent production company Slot Machine, in Paris in 1993, she has produced a wide range of critically acclaimed films both in Europe and internationally. Marianne Slot works since 1995 with Lars von Trier from Breaking the Waves (1996) to Antichrist (2009). She also worked with Bent Hamer and Thomas Vinterberg in Scandinavia. Marianne Slot has produced extensively in Latin America including films by Lucrecia Martel, Lisandro Alonso, Albertina Carri and Paz Encina. More recently she has produced first-time director Juliette Garcia's Be Good (Nomination Discovery Awards EFA 2009), Hélène de Crécy's documentary Escort, Marian Crisan's Morgen (Locarno 2010/ Special Prize of the Jury) and Malgoska Szumovska's Sponsoring and is currently in development with Marion Vernoux's Mon Prochain, Susanne Bier's The Bald Hairdresser and first time French director Marcia Romano. Marianne Slot is the Scandinavian Delegate of the San Sebastian Film Festival since 1998, is a member of various commissions of the French Film Institute (CNC) and French regional funding bodies, and sits on the board of directors of the Danish House in Paris.
---
FEDERICO VEIROJ
LATIN AMERICA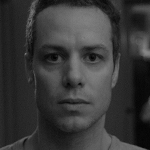 Holds a degree in Social Communication from the Catholic University of Uruguay. He worked with the Spanish Film Archive for four years and contributed to programming at the Uruguay International Film Festival organised by the Uruguayan Film Archive. He has been producing and directing short films since 1996. He co-produced and directed his first feature, Acné (2008), premiered at the Cannes Festival Directors' Fortnight in 2008, and a winner of awards at San Sebastian's Films in Progress section, the AFI Festival in Los Angeles, Havana Film Festival and the SANFIC (Chile). Acné was nominated for a Goya in the category of Best Latin American film in 2009. La vida útil (The Useful Life, 2010) is his second feature as a director and producer. It received its Uruguayan premiere in August and enjoyed the first of its international screenings at Toronto International Film Festival in September 2010. The film landed a Kutxa-New Directors Award special mention in the San Sebastian Film Festival and at Warsaw Festival, similarly garnering awards at Valdivia Festival and the Grand Coral First Prize at Havana Festival.
---